hauntings from the forest floor
collaborative project and exhibition with Jacqueline Demendeev at Satellite Project Space, London, Ontario, June 28-July 8, 2023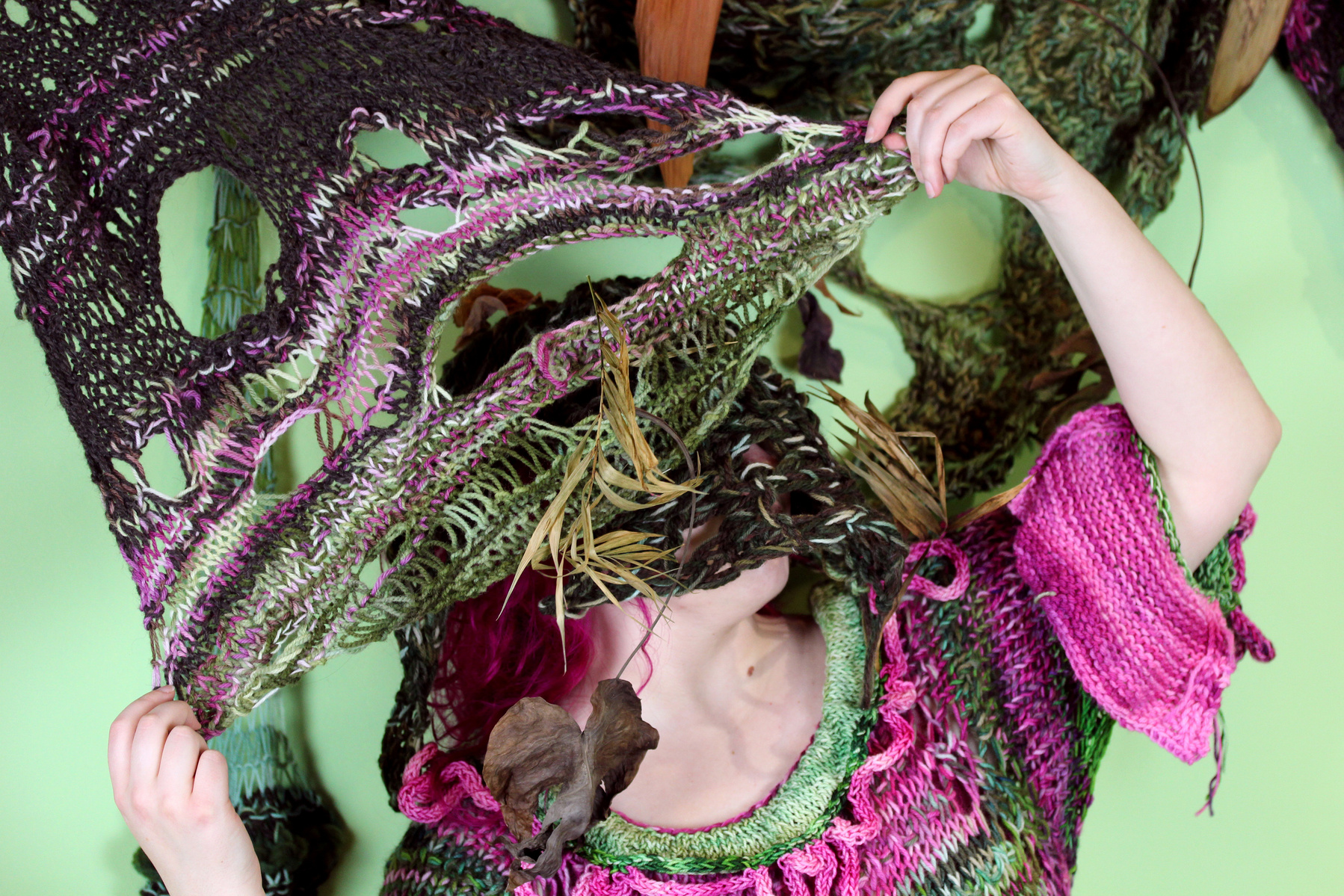 As a performative interpretation of the creative processes of living and being, this visual narrative looks into the multi-species world-making of ecosystems as active encounters. Existing as the layered (un)domestication of interwoven life forms, this is an exploration into the interdependencies of life, decay, and grief as biological and cultural practices.

Corporeal patterns, softly haunted by intimate kinship, are enacted through directed performance. This direction, centred on weaving the artist in and out of related narratives, provokes interaction and movement with the work as manifested in processes of life. These provocations are recorded as elusive moments, fragments of larger processes. The viewer joins the artist in the act of entangling as she externalizes the immersion into mourning, fungal embodiments, and the building of intertwined environments.

The self swells into an ecosystem, and the ecosystem curdles into the self. Through collaborations of care and embodiment, the inevitability of transience remains.